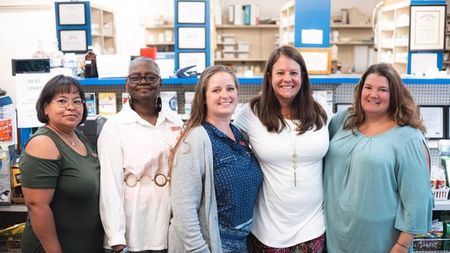 Caring Beyond Prescriptions
Combining technology and old-fashioned customer service allows us to serve our customers quickly and efficiently. It's the reason our customers choose us over the big chain pharmacies! Columbia Pharmacy provides the people of Columbia, Tyrrell County, and the surrounding areas with personal service, compassionate staff, competitive prices and quality products and services. Click here for refills, or for more information on us and our other pharmacies, visit our main site: www.onealsdrug.com.
Pharmacy Manager
Kirstin Bradley is a native of Cary, NC. She has a degree in Biochemistry from NC State University, and her Doctorate of Pharmacy from UNC Chapel Hill. She currently lives on Lake Phelps in Creswell, NC.